Tray Manway Assemblies
Type I and Type IV


A detailed list of the tray spares will usually comprise:
Bolting (Setscrews and Nuts)
Hardware (Clamps and Washers)
Tray Valves
For standard material grades, the purchase can be on a Sale or Return basis, DtEC will either provide a trailer or a locker equipped with the required spares at agreed prices.
Alternatively we can provide experienced personnel to supervise the trailer and control the issue of materials, as and when required by the customer.
Setscrews & Nuts


Periphery Clamp - Universal Type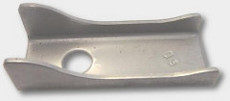 Flat & Domed Washers

Periphery Clamp - Tag Type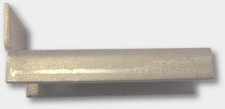 Periphery Clamp - Bar Type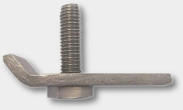 Tray Spares Packing
Bolting (setscrews and nuts) are normally bagged and labelled with the column tag number, tray numbers and the reference drawing number if applicable.
Larger items such as tray clamps or valves can be provided in plastic buckets for ease of handling during the installation.
STD Valves

OEM Inter-Changeability
The spares supplied by DtEC will be completely inter-changeable with the existing equipment irrespective of the original equipment manufacturer.
Hence our SPS Service is a cost effective means of ensuring that spares are readily available and purchased at very competitive prices.
RMV60 Valves

NCD Valves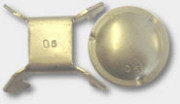 Fast Fit Valves

RMV120 Valves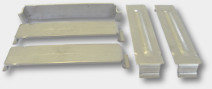 Bubble Caps - Slotted Type

Bubble Caps - Unslotted Type